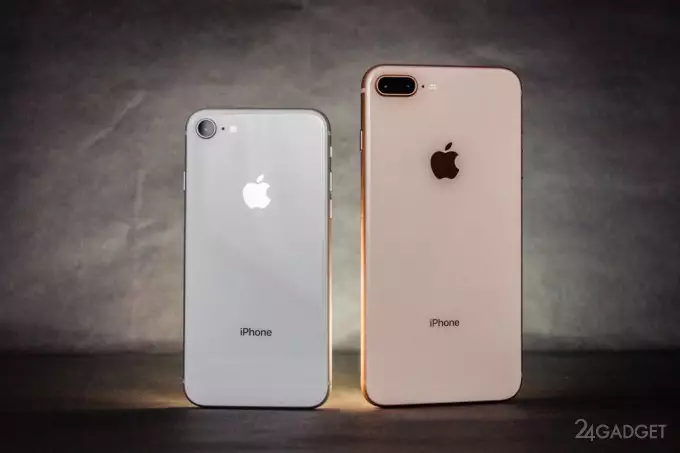 The goal of all manufacturers without exception is that buyers of their products repair their devices from them or at least at authorized service centers. Consumers, in turn, choose more convenient and cheaper counterparts. Such options are usually found in third-party workshops. But Apple has already figured out how to force its consumers to seek repair and help only on their network. The company simply disables iPhone 8 display sensors that have been repaired or replaced by non-certified centers. This functionality appeared in the 11.3 version of iOS.
And this is not news: the iPhone 7/7 Plus had a similar "trick". Last year, updating the operating system turned off the touch function of the display when it detects unwanted elements in the gadget. Some service workshops even stopped accepting apple mobile devices for repair.
The iPhone 8 is also affected. The apple maker uses a small chip to power the touch screen. It should change whenever the display is replaced. If there is a discrepancy between this chip and the screen, iOS turns off the sensor, turning a solid technique into a commonplace "flashlight". Of course, the manufacturer is able to remove this "protection against artisanal displays" by making appropriate changes to the software, but Apple is in no hurry to do this. This also applies to systems such as Face ID and Touch ID. Of course, they are more complicated and more serious. They protect the equipment, and probably should not be replaced artificially anywhere. It would seem that the story is simpler with the display. However, it's better not to take the risk of contacting a third-party repair service with a broken screen.