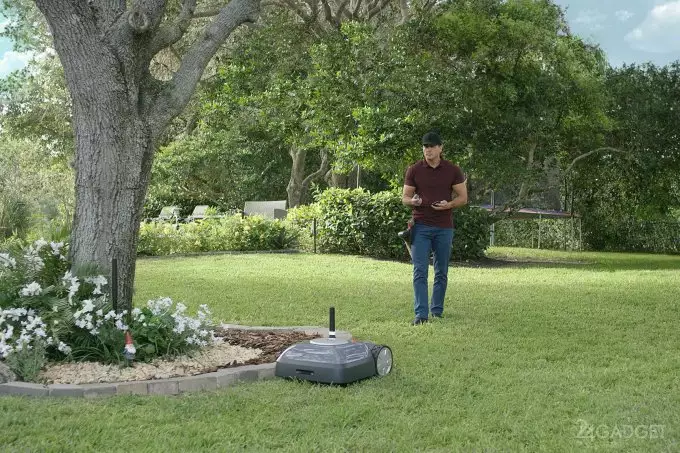 Terra follows in the footsteps of her cousins and uses the same navigation and mapping systems. He mows without human intervention, maps the area that he has covered, and automatically returns to his base. Terra can also charge and resume from where it left off.
Unlike other automated mowing systems, requiring owners to install wires around their yard, iRobot has developed a solution that uses wireless beacon posts that are located around the lawn to help Terra recognize the boundaries of its workspace. Thanks to the latest fingerprint mapping technology also featured on the latest Roomba, the mower will create a lawn map where you can identify areas that you don't need to mow, such as flower beds.
Terra is waterproof and not afraid of dirt, it can be controlled using the Home application, where you can set the mowing schedule and grass height.
iRobot reports that the Terra Robot Mower model will be available for sale in Germany and through a beta program in the United States throughout the year, without specifying a price and an exact start of sales.