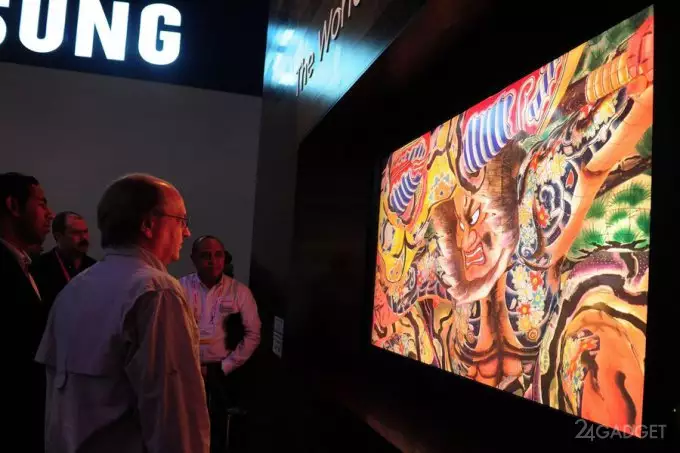 The Japanese national broadcaster NHK was the first in the world to launch regular satellite broadcasts in 8K resolution. The Super Hi-Vision test channel started on August 1, and broadcasts in 4K and 8K format are broadcast on its air. The resolution of the latter is 7680 × 4320 pixels, which is sixteen times sharper than 1080p. The image is complemented by a multi-channel spatial sound system format 22.2.
While the channel is broadcasting from 10 a.m. to 5 p.m., and viewers are invited to watch a concert by Japanese pop diva Kyari Pamu Pamu, the opening ceremony of the 2012 Olympic Games in London and footage from the performance of Japanese conductor Seiji Ozawa. Since so far none of the citizens has the appropriate equipment for receiving a signal in this quality, NHK installs huge TVs with a resolution of 8K throughout the country. In addition, those who wish can enjoy watching the opening ceremony of the 2016 Summer Olympic Games in Rio de Janeiro, which will be held this week.
We add that NHK is not the first time to be a pioneer in broadcasting content in a new format. The channel was the first to broadcast HD content back in the 80s of the last century, long before televisions with this resolution entered everyday life and became widespread. When the TV panels with a resolution of 8K will become widely available to customers, one wonders. For example, an 85-inch IGZO TV with the appropriate format, introduced by Sharp last September, costs $ 133,000.