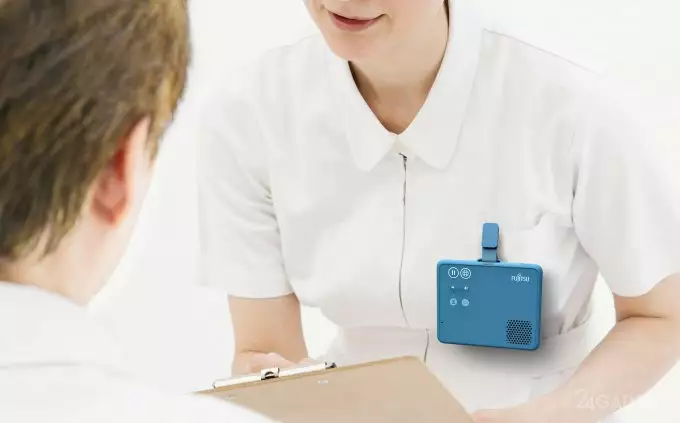 Technological Japan has taken on the removal of barriers in dealing with foreigners in medical facilities. The local market even has a number of portable translators with artificial intelligence. This helps both reduce the cost of translators for foreign patients and save the doctor's time.
One of the projects from the ShareMedical startup allows the medical staff to speak with the patient over the phone in his native language. Using artificial intelligence, the translator automatically determines the language, builds phrases in the "cloud" and answers the patient with a synthesized voice, all this takes no more than a second, which is not much longer than human speech. The device recognizes 17 languages and integrates into a regular telephone network. One conversation costs the hospital 18-27 cents, which is much less than the rate of a human translator. Another company NEC helps foreigners who have already come to the hospital. Using their terminal, which recognizes 4 languages, patients can make an appointment, pay bills from the hospital and receive recommendations on how to find the necessary office.
Fujitsu has created a device for the next step of the clinic's clients. A portable device a little larger than a credit card will help in communicating with the doctor. While it can translate speech only in 3 languages (Japanese, English, Chinese), however, the company plans to replenish its vocabulary in the future. During reception, it recognizes and translates speech with an accuracy of 95%.
In the new Japanese hospitals, which will open by 2022, artificial intelligence will take pride of place, freeing health workers from routine tasks, such as filling out stories and conducting analyzes.