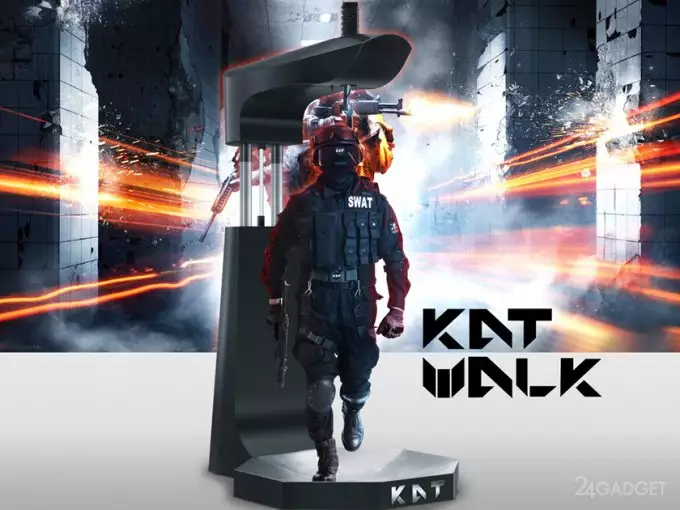 Together with the active development of virtual reality helmets, there was a need for brand new controllers that will add realism to the process of exploring virtual worlds. KatVR has already raised the necessary amount on Kickstarter to develop the KAT WALK, an omnidirectional treadmill for virtual reality.
The idea is not new, we saw the same Virtux Omni, however, the developers of KAT WALK claim that their option will be more convenient. Unlike other similar developments, KAT WALK has an open design and is deprived of a safety edge along the perimeter, as in competitors. The developers decided to use the suspension mechanism, which will less restrict the person in movements and will not interfere with free movements of the hands.
Virtux Omni uses a low friction running surface and special slippery shoes; KAT WALK uses roller shoes instead. According to the developers, this way it is possible to achieve a more real feeling of friction when walking. It is still difficult to judge how convenient it will be to use it, but it looks interesting. If the creators succeed, they plan to start deliveries in April 2016, the cost of the basic kit is estimated at $ 600.