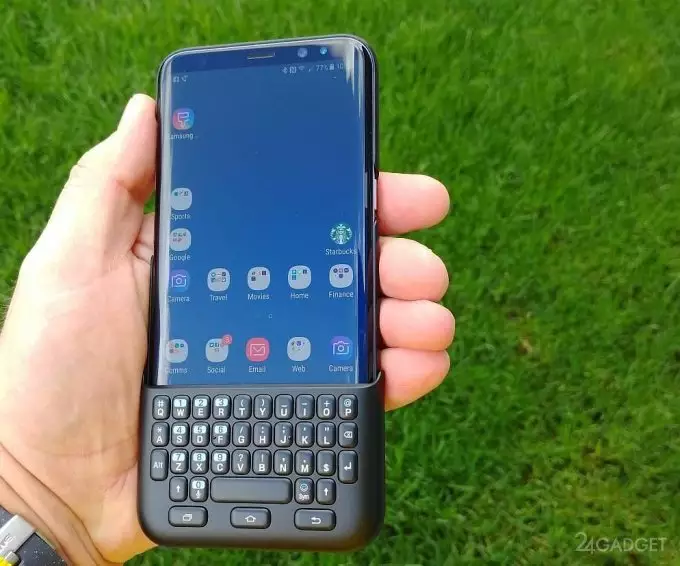 South Korean manufacturer Samsung announced the release for the flagship Galaxy S8 and Galaxy S8 Plus Galaxy Keyboard protective cover, combined with a QWERTY-keyboard. The accessory is designed to simplify the process of typing voluminous texts through smartphones.
When the keyboard is connected, the smartphone automatically recognizes the accessory and adapts the interface to the reduced screen area, thereby allowing the user to interact with the flagship in the usual form. Unfortunately, installing a physical keyboard without a cover will not work, but it can at any time be moved to the back of the accessory and used for its intended purpose only if necessary. This Galaxy Keyboard compares favorably with Blackberry smartphones, in which this functional element is non-removable.
For its operation, the keyboard does not use either a battery or wireless Wi-Fi and Bluetooth modules, so interaction with the accessory does not affect the autonomy of the smartphone. The cost of new items is $ 59.99.