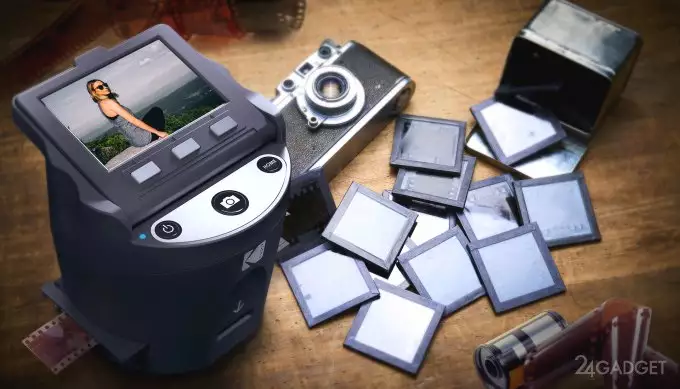 Kodak continues to develop traditional technologies related to image processing on film. This time, the manufacturer introduced a budget version of the Kodak Scanza scanner for amateur films. Despite the lack of high technical scanning parameters, the device attracts with its low price and compact size. Kodak Scanza is intended for connoisseurs of photo-making who want to digitize a photo archive collected on analogue media.
Kodak Scanza has a very compact size – 12x12x12.7 cm and works with films and negatives in the formats 8, Super 8, 35, 110 and 126 mm. The result is a 14-megapixel JPG image. If necessary, the device is able to interpolate images up to 22 megapixels.
The device has an SD card slot, USB port and HDMI interface, which provide the ability to work with computer equipment. For preview and selection of parameters for scanning, a 3.5-inch TFT LCD rotary screen is provided. The Kodak Scanza has already gone on sale for $ 170.