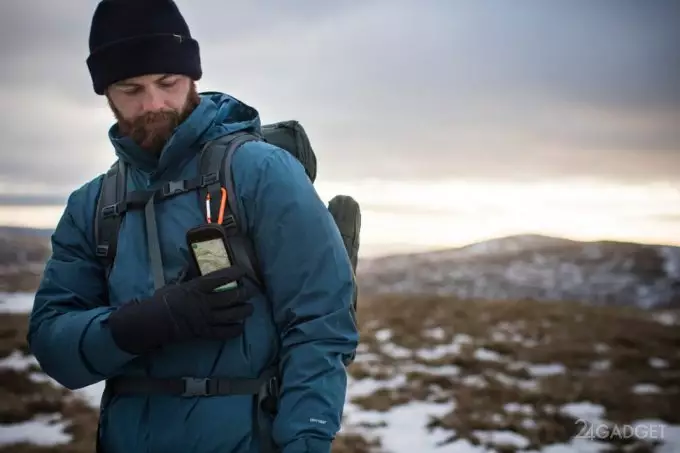 The famous British car manufacturer Land Rover is preparing to release a smartphone-SUV. This was reported at the Munich exhibition ISPO 2018, representing sporting goods. The gadget will be absolutely protected. The Bullitt Group, which is also responsible for the release of CAT brand smartphones, will be producing it.
This company has experience in manufacturing secure cellular devices, but the audience targeted at Land Rover is slightly different than CAT. Novelty, Land Rover Explore, is created for extreme sports and outdoor enthusiasts with overnight stays and hiking in the mountains. The main difference of the future news is a unique modular design. The back panel, equipped with magnets, makes it possible to connect additional modules to the gadget, similar to MotoMods. Thus, the functionality of the smartphone can be expanded according to needs. For example, the Adventure Pack panel will include a stronger GPS antenna, an additional power source, and an AR viewfinder for easier terrain orientation.
At the moment, the hardware stuffing is not yet known. Judging by the pictures, the smartphone display will be made in 16: 9 format. Its size is likely to be 5 inches. The device will have two cameras: one at the back and one at the front. You can use the gadget even with gloves on.
They plan to present the new product in February at MWC 2018. It will go on sale in April at a price of 650 euros. How much the additional modules will cost and whether any of them are included in the initial package is unknown.