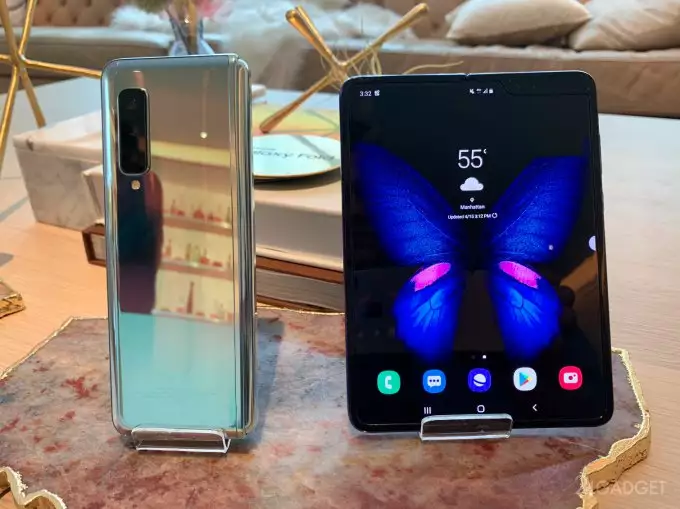 According to several sources, Samsung's planned start of sales of the Galaxy Fold folding smartphone in China is postponed indefinitely. Later, news agencies reported that in the United States the start date of official sales of the gadget is postponed for almost a month (from April 26 to the end of May). In Russia, they originally planned to sell the new product in the second half of May.
The Chinese market is a priority for Samsung due to its size. Therefore, it was in China (in Hong Kong and Shanghai) that special events dedicated to the start of sales were scheduled for April 23 and 24. However, the company canceled the planned events. The date on which the Galaxy Fold release has been postponed has not yet been reported by either official or insider sources.
The most likely reason for the official launch of Galaxy Fold sales was postponed last week was information about the frequent breakdown of the screen of folding smartphones during the first 48 hours of operation. Testing was conducted by journalists and bloggers.
After the appearance of such information, Samsung promptly responded and promised to deal with the causes of breakdowns and immediately report the results to the community. It was also officially announced that the protective film is a structural part of the folding screen and its removal is prohibited by the operating conditions. The declared market value of the smartphone is $ 1980. In Russia, the price of a foldable smartphone with a flexible display is 150 thousand rubles. Import to the Russian Federation will be limited by limited deliveries, the composition of which will not exceed several thousand pieces., Kommersant.ru