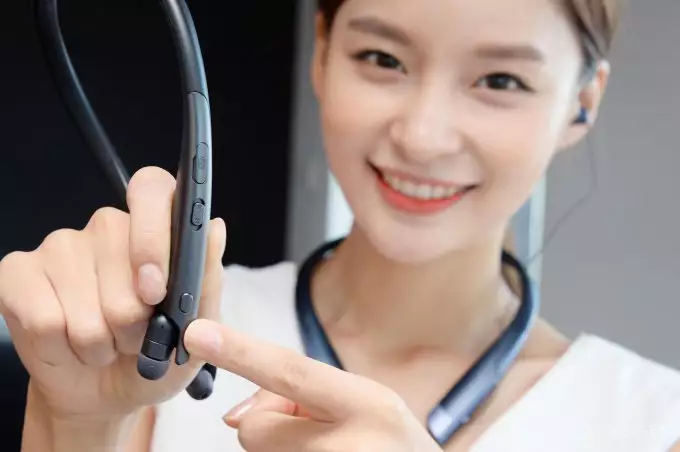 IFA, the annual electronic exhibition where many companies announce new products and demonstrate something interesting, will start very soon. So, the manufacturer from South Korea LG Electronics will present in Berlin its audio news. Among them are two options for a wireless headset that supports Google Assistant: TONE Ultra SE (HBS-835S) and TONE Platinum SE (HBS-1120).
Like the flagship smartphone LG G7, the new headphones are complemented by a special button that launches a voice assistant. The convenience is that you do not need a voice command to activate the assistant. This is especially useful when translator mode is used in real time.
The headset is made in the shape of a necklace on the neck. During its development, engineers designed a hybrid unit, which consists of dynamic and reinforcing emitters. The latter are more often used in the production of professional headphones and give the sound deep bass and a clear \The LG TONE Platinum SE will be available in blue, black and gold colors. The only difference between the LG TONE Ultra SE model is the presence of a monophonic external speaker. Users will be able to listen to music and do other things. For example, talking in parallel on a mobile device.
Both models are also equipped with dual MEMS – high definition microphones. You can enable them in the Tone \u0026 Talk mobile application. How much the headsets will cost, and when they go on sale, is still unknown. This should be reported at IFA 2018.