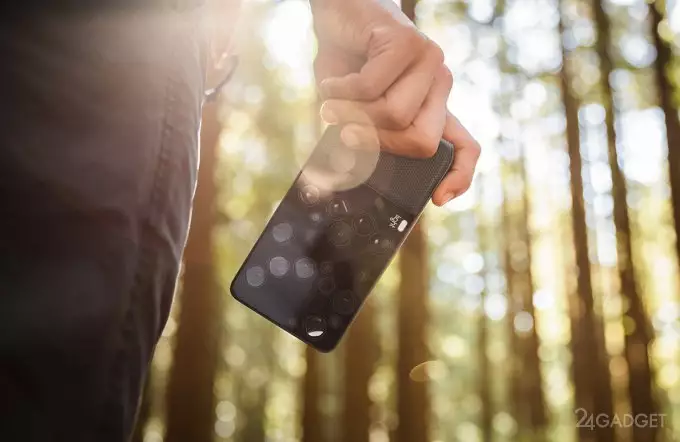 Compact camera with sixteen lenses – real device!
A camera with sixteen lenses is not an invention, but a real device. A prototype device called L16 was demonstrated by the startup Light, who dubbed his brainchild. The product is equipped with 16 modules with different optics 35, 70 and 150 mm EGF. At the time of shooting, 10 out of 16 lenses simultaneously take pictures, after combining them, a single frame is obtained with a resolution of 52 megapixels.
The user can edit the finished photo at his discretion – adjust the depth of field, focus and exposure. According to the inventors, the applied system significantly improves the quality of the materials obtained, especially when shooting in poorly lit places, and reduces the amount of noise. In addition, the Light L16 is equipped with a flash, a laser autofocus system and can shoot 4K video. On the 5-inch touch screen of the camera, the user can view pictures and make the necessary correction. Built-in Wi-Fi-module and Android OS, allow the photographer to immediately post the finished work on social networks or cloud storage.
According to the creators of the camera, Light L16 with its unique capabilities claims to be a niche between SLR cameras, which are very expensive, bulky and inconvenient to use, and modern smartphones with photo cameras. True, the novelty is estimated at rather big $ 1,300 – and this is only by pre-order, which starts on the official website of the manufacturer from November 6. Later, the price of the sixteen-eyed device will increase to $ 1700. Deliveries of Light L16 will begin in the summer of 2016.