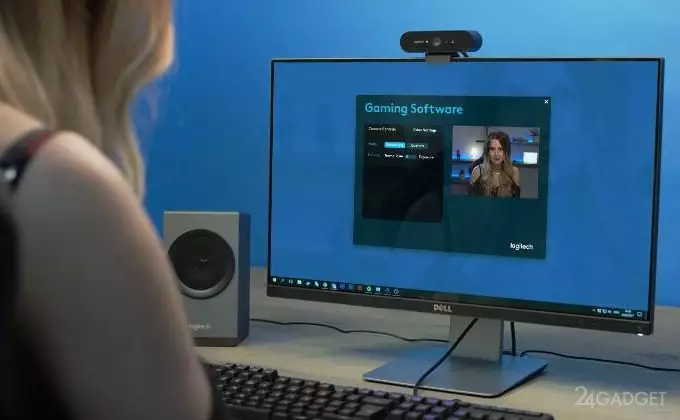 Logitech has begun accepting orders for the top-end BRIO 4K Stream Edition webcam broadcasting professional-grade 4K Ultra HD video with fivefold digital zoom, autofocus, background switching and RightLight ™ 3 technology that supports enhanced dynamic range (HDR) for concentration shooting at the main subject and adjusting the brightness.
The novelty is the result of further improvement of the previously announced BRIO camera. Shooting can be carried out at a speed of 30 frames per second with a resolution of 4K Ultra HD (4096 × 2160 pixels) and at a speed of 60 frames per second with a resolution of Full HD (1920 × 1080 pixels). It is possible to change the video capture angles: 90 °, 78 ° and 65 °. There are two built-in omnidirectional noise-canceling microphones and an infrared sensor compatible with Windows Hello biometric recognition technology. The device can be installed using various clips and tripods. In case of uselessness and for the safety of privacy from outsiders, the product's camera can be closed with an external curtain, which is additionally mounted on the product.
Users who have purchased the Logitech BRIO 4K Stream Edition camera will be able to conduct video conferences, arrange streams or simply chat with colleagues, friends, relatives using the most popular video streaming programs: XSplit, OBS, Skype and Zoom. The camera is connected via USB 2.0 Type A and USB 3.0 Type A and C. The device runs on both Windows and macOS. The price of such a camera is set at € 250.