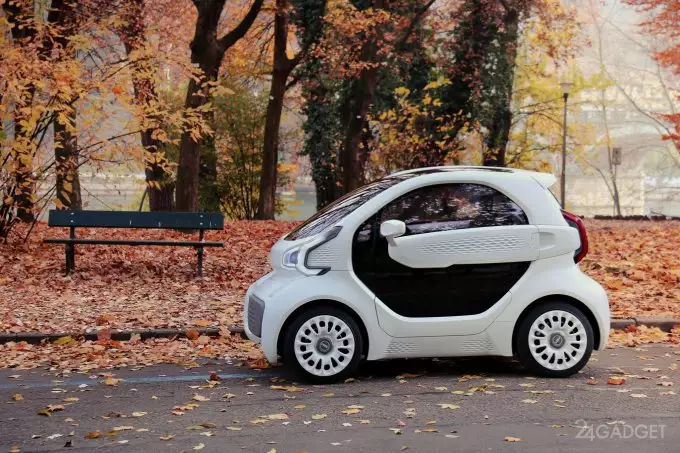 LSEV is an all-electric car, its mass production should start in a year. Manufacturers note that it will be the world's first mass-produced electric car, which was created using 3D printing technology.
Using this technique, they are going to create almost all the details of the electric vehicle visible to the eye. The exceptions are glass, seats and powerplant. Using innovative 3D printing methods, it will be possible to repeatedly reduce the number of parts needed to create auto parts. As they say, the key elements are now 57 instead of the previous 2000. In addition, the time for creating this urban kid is reduced. It takes 4 hours to "print" the bumper, 5 hours for the roof, 8 hours for one door, and 10 hours for the dashboard.
The use of 3D printing also allowed to reduce cars. The compact LSEV urban compact electric car weighs just 450 kg. According to statements, one full charge of the battery is enough to overcome 150 kilometers. The maximum permissible speed at LSEV is 70 kilometers per hour – this is quite enough for quiet trips along congested highways of megalopolises.
Sell LSEV, created by the Italian manufacturer of electric vehicles XEV and the Chinese company Polymaker, are planned at a price of about 7,500 US dollars. The authors of the project have already received about seven thousand pre-orders from European companies.