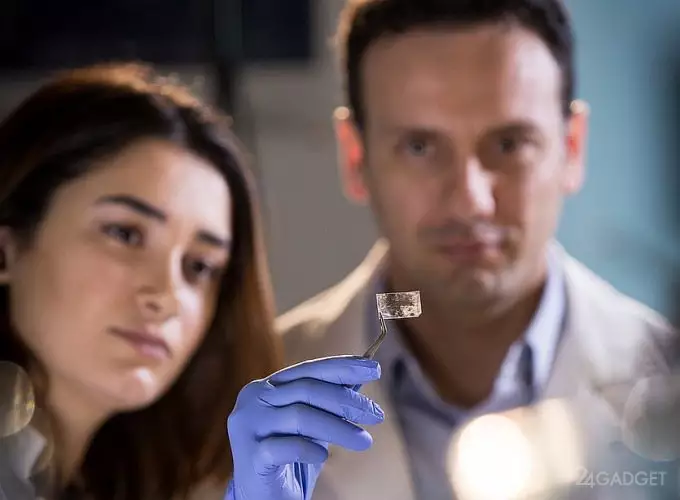 Canadian biochemists at McMaster University have shown a useful indicator Sentinel Wrap. Biosensors are attached to this fluorescent patch from a cycloolefin copolymer, capable of detecting whether meat products sold at a point of sale are infected with a pathogenic bacterium in a special section of the DNA of Escherichia coli and Salmonella.
Such a useful Sentinel Wrap sticker works due to deoxyribozyme. This is a special molecule in DNA that breaks down the mediator molecule in RNA synthesis. Deoxyribozyme molecules are attached to the patch along with the luminous protein. If there is no danger, the quencher protein blocks the glow. The device can work for a couple of weeks. Such is the expiration date, usually indicated on packages of chilled meat. Soon, the novelty will be able to become a good replacement for the existing labeling with an expiration date.
Development will also help the buyer to collect data about products of interest on their own gadget. The reaction of the biomaterial is not limited to Escherichia coli. It tunes to any microorganism that is dangerous to humans.