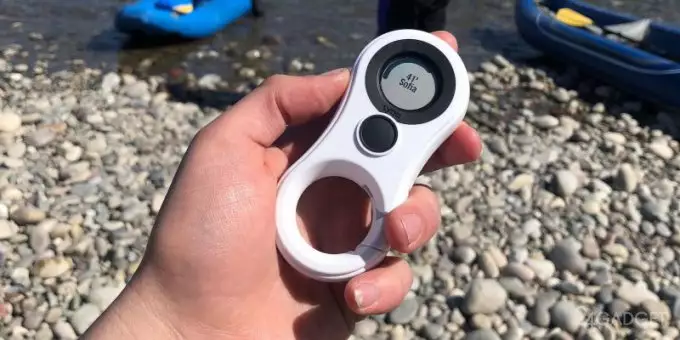 No matter where you are on the planet, a tracker with the geolocation option will not let you get lost. Going on a camping trip? Are you going to a new city? Or just went with the children to a crowded event and are afraid to lose them? Then the LynQ tracker is what you need. Smartphones sometimes run out of power or lose their connection to the network. And Google maps sometimes take too long to load. LynQ does not have these cons.
This is a small device that fits in your pocket or hangs on your clothes. The essence of the work is elementary. Everyone in the company gets their LynQ. Further, the devices are connected to each other, and you can at any time find out how far your friends or relatives have wandered and where exactly to look for them. The only limitation is no more than a dozen people in a group.
Pairing is pretty simple. It is enough to set the size of the company – and all the LynQ gadgets within a certain radius will be added there. After that, you can disperse at almost any distance from each other – within about 5 kilometers. It is within such boundaries that a tracker works, allowing you to send messages like "Come to me" or "Do not budge." On the front side of the LynQ is an e-Ink screen that consumes significantly less energy than a traditional LCD counterpart. The monitor shows the name of the person you are looking for, as well as the direction to it and the distance between you. The device is equipped with only one button that moves you to the menu. After pairing, you will need to enter the names of the satellites in order to distinguish them from each other. In LynQ, you can set them without a keyboard – just rotate the device. LynQ reads the accelerometer and determines which name to enter. The battery lasts up to 3 days on a single charge. It is curious that the device is even certified by the US military. Ordering two LynQ gadgets at Indiegogo will cost $ 154.