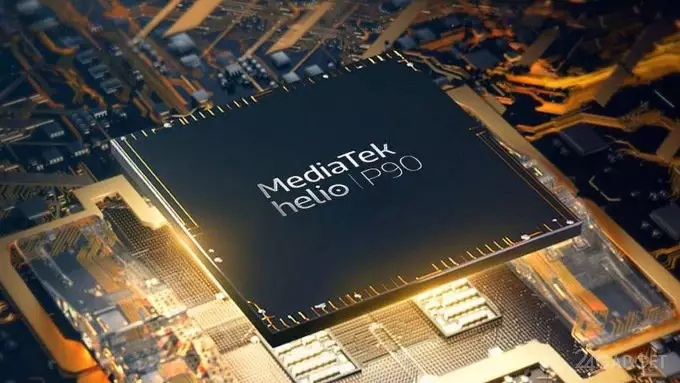 MediaTek wants to expand the capabilities of artificial intelligence for mid-range smartphones with the new Helio P90 processor. It also supports Google Lens, ARCore and cameras up to 48 megapixels.
Two months ago, the company announced the Helio P70 processor. Now MediaTek has introduced an even more powerful and advanced eight-core Helio P90. Although it is also produced using TSMC's 12nm FinFET process, it uses a stronger core combination. The processor contains two Cortex-A75 cores with a clock frequency of 2.2 GHz, and a more energy-efficient cluster of six Cortex-A55 cores with a clock frequency of 2.0 GHz. Graphics performance should also improve by 15% thanks to the new PowerVR GM9446 GPU (970 MHz).
However, the biggest improvement came in the Artificial Intelligence (AI) category, where MediaTek promises a four-fold improvement over Helio P60 and P70 processors. The AI Fusion architecture, which is probably reminiscent of the NPU (Neural Processing Unit) in Huawei Kirin processors, distributes tasks among the relevant parts of the processor so that they can be completed as quickly as possible. All of this strengthens the MediaTek NeuroPilot platform, which allows developers to use familiar frameworks. The Helio P90 is also ready to use the Google Lens app (for recognizing things) and the ARCore augmented reality platform.
MediaTek Helio P90 will be able to support displays with a maximum resolution of 2560 x 1080 pixels, RAM up to 8 GB, an ordinary camera of 48 megapixels or a system of two modules 24 megapixels + 16 megapixels, FM radio, navigation Beidou, Galileo, Glonass and GPS. Unfortunately, 4K video recording speed was not provided, but it is known that the equipment uses H.265 and HEVC codecs. 4G LTE Cat12 and Cat13 modems, as well as WiFi 802.11ac and Bluetooth 5.0 modules, are in charge. Helio P90 supports two SIM cards in 4G technology, and also allows you to use solutions such as VoLTE and ViLTE. The first smartphones with Helio P90 should appear on the market in the first quarter of 2019.