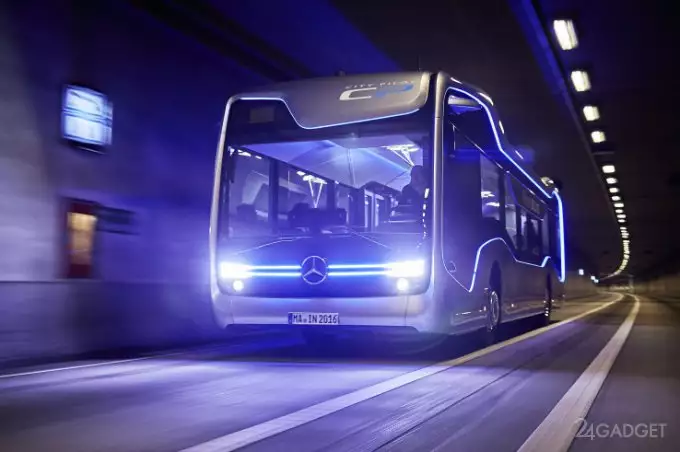 As part of the city program of Amsterdam CityPilot, in the Netherlands, tests of the unmanned smart bus Mercedes-Benz Future Bus have ended. The bus of the future without a driver covered a difficult route from the airport in Amsterdam to the final one in Haarlem, 20 kilometers long.
During the ride, the \The Future Bus system is connected to the city base. This allows her to receive information from all traffic lights and webcams, process signs on the asphalt and respond to sudden situations in time.
Inside, an unusual bus is divided into three zones. Passengers are accommodated in them depending on the length of their trip. Mercedes-Benz Future Bus can reach speeds of up to 70 km / h, but in the future they plan to increase it to reduce route time.