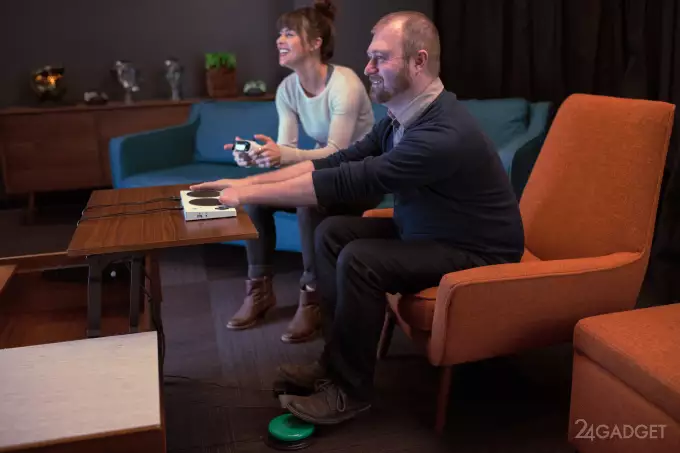 Microsoft launches the new Xbox Adaptive Controller for its game console, designed specifically to meet the needs of players with disabilities.
The Xbox Adaptive Controller has two large front-panel buttons that you can control with your hands, but they are also large enough for players to use with their elbows or feet.
The rear of the adaptive controller has 19 3.5 mm ports for adding buttons that replace the functions of a traditional controller. If the player is not comfortable using the buttons on the device, he simply connects additional buttons and adjusts the controller to his needs. For example, a player may add a pedal or other touch switch for greater functionality.
The Xbox Adaptive Controller is wireless and charges via USB-C connection. It is also equipped with an additional power source for hosting add-ons such as Extreme 3D Pro Joystick, from Logitech and Game Controller from Quadstick. The controller is also compatible with a Windows 10 PC. It can work simultaneously with the traditional version. The Xbox Adaptive Controller will be released later this year for $ 99 and will be available in Microsoft online stores.