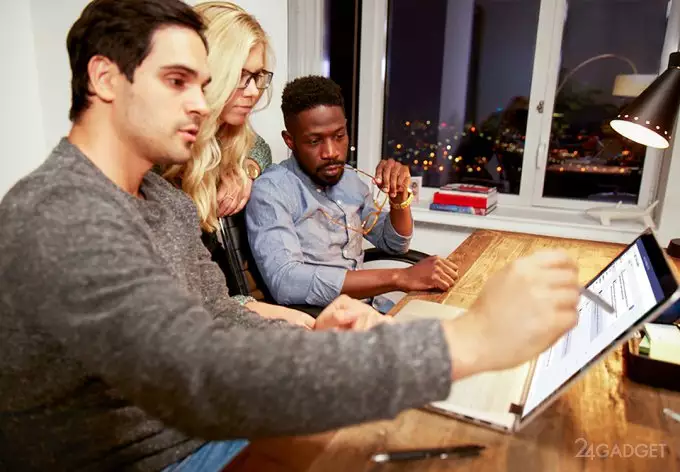 Microsoft has officially introduced the messenger for corporate correspondence Teams. The new service will be available to users of the Office 365 suite of office applications, which includes well-known Microsoft Word, PowerPoint and Excel programs. Microsoft Teams is integrated with office applications and other tools, including Skype for Business, Office Delve, SharePoint, OneNote, Planner and Power BI , and thanks to the support of the Microsoft Bot Framework, bots will appear in chats. WhoBot is able to find a person (including his contact details) who can help the user in solving a specific problem. T-Bot will tell you about the features of the service and answer user questions about the features.
Microsoft Teams users will be able to create group / personal chats and conversations for individual projects, exchange text messages, emoticons, files and other information. For voice and video calls, Skype for Business is used. The program uses two-factor authentication and login through Active Directory. All text chat is encrypted.
Corporate messenger works on all platforms (Android, iOS, Mac, Windows, web applications). The evaluation version is already available to Office 365 Enterprise and Business subscribers in 18 languages in 181 countries. The official launch of Microsoft Teams will take place in the first quarter of 2017.