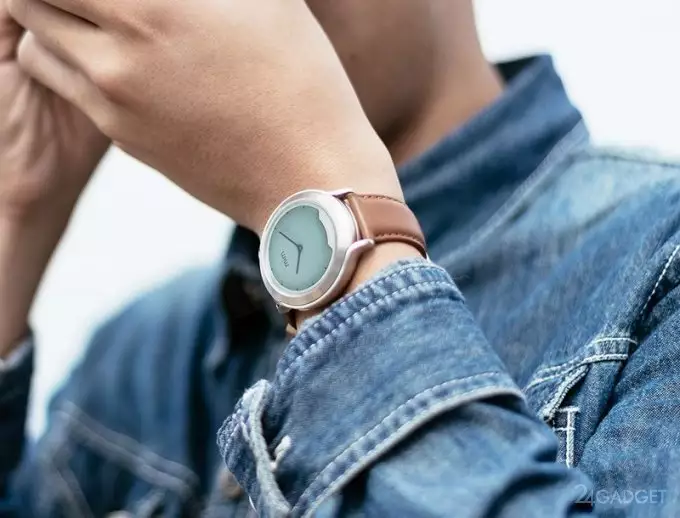 Many users do not switch to smart watches, since they are not very similar to traditional counterparts. Mim X is a model created to solve this problem. Before the start of the special functions, the device looks exactly like the classic counterparts. The developers hid a transparent display in them, completely invisible while it is turned off.
From time to time, useful information appears on the monochrome screen above the dial. For example, messages, incoming calls and other notifications, such as the number of steps taken and calories burned. Mim Xs are also equipped with a heartbeat sensor. By vibrating, they are able to serve as a personal alarm clock. On the additional display, you can watch the time in other time zones, enable the option "find a smartphone" or turn on the camera. The gadget will work on a fully charged battery for 10 days. Data transfer from a mobile device to Android / iOS is provided by a Bluetooth module.
Mim X Active – the basic modification of a watch with a rubber strap. By reservation, the model will cost $ 109. A leather strap option costs $ 10 more. With a metal bracelet – $ 20 more. Deliveries, according to the manufacturer, will begin in mid-autumn.