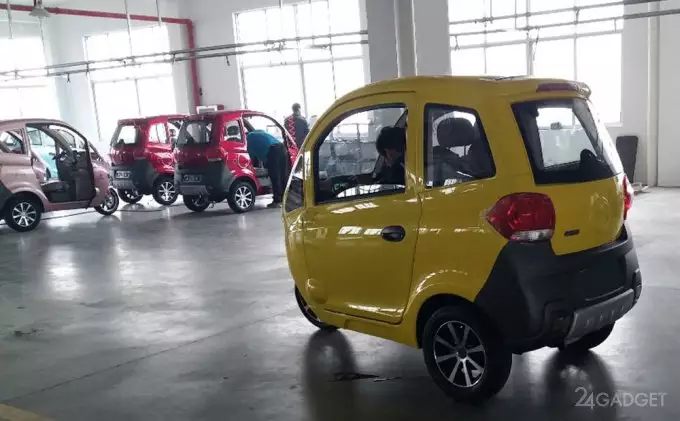 For almost ten years, ZEV Electric (USA, West Virginia) has been developing a practical, compact and, most importantly, environmentally friendly electric vehicle for urban residents. The latest novelty of Zero Emission Vehicles, previously specialized in bicycles and motorcycles, is a small three-wheeled car, the class of which can be attributed to scooters.
Despite its small dimensions, the T3-1 Micro can carry cargo weighing up to 163 kg in its trunk (maximum total load capacity is 225 kg). The basic dimensions of the model (2380 x 1200 x 1585 mm) allow you to place two rows of seats. Front – a place for the driver who drives the car with the help of a steering wheel, similar to the steering of a scooter. In the second row there is a single seat 90 cm long, designed for one adult or 2 children. The front seat can be tilted or shifted for comfortable seating in the rear seats. The T3-1 Micro has two 12-inch rear wheels, and a 13-inch wheel in front.
The electric motor of the microcar has a power of 4 kW and can reach speeds of up to 50 km / h. A flint battery is supplied as standard, allowing you to cover 100 km without recharging. It also provides for the supply of a car with a lithium battery, which will allow you to drive 145 km offline. The battery charging time is about 4.5 hours when charging from a network of 120 V, charging from a network of 220 V is possible.
T3-1 Micro cars are intended for short trips to the store, quick delivery of small goods in retail networks. Cars are sold as standard (silicon battery) for $ 5,490 and for systems with extended ranges (lithium battery) – $ 8,990.
, zelectricvehicle.com