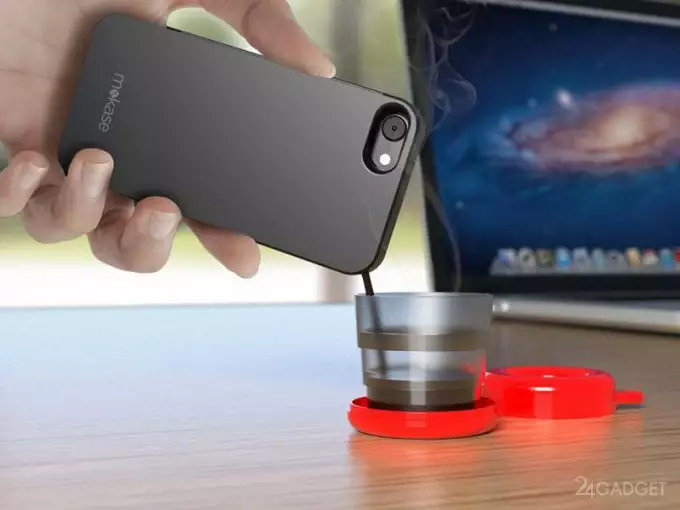 Mokase is a smartphone case capable of brewing coffee. The original device was invented by the Italian Clemente Biondo. He mounted a small battery-powered coffee maker in the accessory. A serving of coffee is 25 ml. For those who like to drink, they will have to brew a drink several times.
The whole process is regulated in a special application. After the preparation is completed, hot coffee (about 60 ° C) is poured into the drinking tank through a tube made of aluminum and silicon. As a complement, the developer created a miniature folding cup that can be worn as a keychain.
Mokase is compatible with many flagships of Apple, Samsung, Huawei and LG. The cost of an unusual accessory is 49 euros. In order to receive their favorite aromatic drink, users will have to purchase special cartridges in the future. Now the manufacturer offers three taste options: classic coffee, medium roast and arabica.