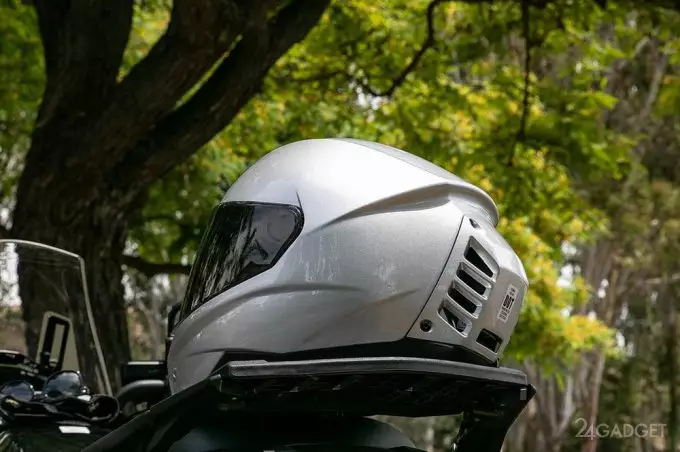 In hot weather, especially in summer, you always want freshness and coolness, you want to turn on the air conditioner and hide from the sweltering heat. Almost all modern cars are equipped with climate control systems that allow you to feel comfortable in the cabin. But what about motorcyclists? A helmet with a Feher ACH-1 cooling system can be a solution to the problem.
According to official information, Feher ACH-1 is the first helmet in the world that can cool and protect the head of a motorcyclist from overheating. Thanks to the unique technology, the filtered air is cooled and evenly distributed inside the helmet, creating a comfortable driving environment. The system is able to reduce air temperature by 10-12 degrees.
The helmet is based on thermoelectric technology, which is also used by various global automakers. It is combined with a patented material (Tubular Spacer Fabric), with the help of which it is possible to create a smooth even distribution of chilled air. By the way, the risk of catching a cold is reduced at times, since the Feher ACH-1 helmet does not cool the head, unlike a car air conditioner.
The Feher helmet is powered by a motorcycle battery. Of the accessories: wire, and optional batteries are also available. The cost of MSRP is $ 600.