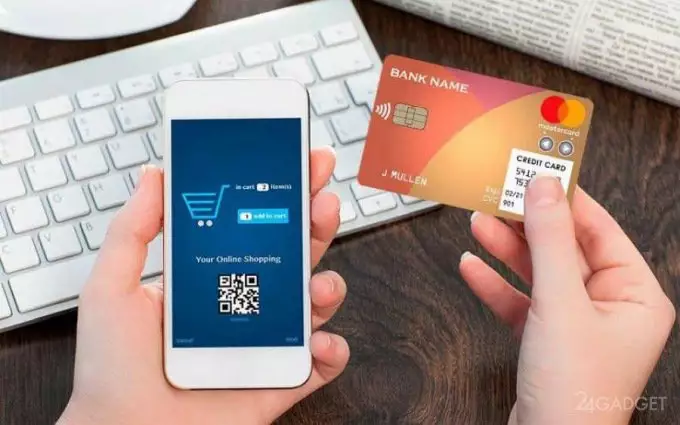 Mobility is the motto of the modern globalized world, which the financial companies of the world decided not to neglect, who thought about providing their customers with maximum convenience. After all, it is not a rare case when a user has more than one bank card in his hands, and when visiting another country, difficulties arise in using any of them. But now a new multicard, valid in any corner of the planet, is ready to enter the market. The need for something like this has been felt for a long time, but only now has it been realized.
The presentation of the multicard, equipped with a mini-touch screen, communication module, antenna and "self-charging", took place as part of CES-2018, where it was introduced by Dynamics, as well as international payment systems Visa, Mastercard and JCB. On the Wallet Card you can download several cards at once and, when necessary, select one of them. On the mini-display, you can view notifications, personal account, coupons and more.
The chip and antenna built into the card allow the client to contact the bank anywhere and transfer the necessary data. It is reported that, in principle, the issue of Wallet Card is available to any bank, it will take a few seconds to issue and activate it. The multicard is compatible with ATMs, payment terminals and other banking equipment. Moreover, the device is absolutely safe, because if necessary, the bank will be able to immediately delete the compromised card account number and replace it with a new account number.