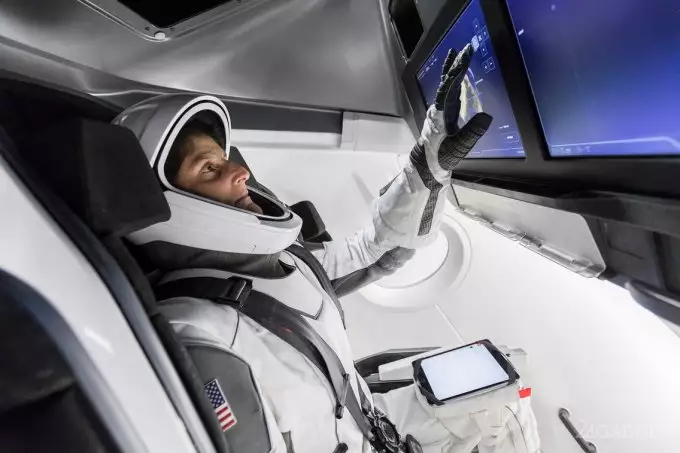 Before sending a person into space, it is important to make sure that it was possible to foresee all the risks without exception. Equipment and clothes are made and tested at the highest level, because in space, every detail is of incredible importance. A special place in this matter is occupied by the spacesuit protecting the astronaut. So far, everyone who visits the International Space Station and returns back to Earth uses the Sokol Russian spacesuit, which is part of the Soyuz complex. However, this year NASA intends to start using the services of private American airlines. Among them are Boeing and SpaceX. The astronaut Sunite Williams was entrusted with testing the spacesuits created in the bowels of these corporations, after which she told about her own impressions.
NASA astronaut Sunnita Williams, who spent 322 days in space, has collaborated with SpaceX and Boeing over the past three years, testing new models of spacesuits and giving feedback on them. According to her, they are slightly better than the Sokol spacesuit, which is used at the Soyuz complex for the delivery of astronauts to the ISS. However, it is not yet clear which commercial organization Nasa will trust its astronauts. It is possible that both campaigns will immediately receive \SpaceX will begin testing the Falcon 9 with the Crew Dragon passenger capsule a month later. If the tests are successful, corporations will be entrusted with transporting people to the ISS. For this, each developer has developed their own proprietary spacesuit.
The suit is designed to protect a person from overload and aggressive environment, in addition, inside he is obliged to maintain a certain given ecosystem. The ship helps him in this. As the ships vary between companies, there are differences in their spacesuits. Passengers of the Boeing CST-100 Starliner will have to wear a blue spacesuit designed for sitting. Standing in this model is not very convenient. There is a hood with a zipper, which allows, if necessary, to be sealed directly in the suit. But, most importantly, this spacesuit is extremely lightweight. It weighs only 5.4 kilograms instead of the traditional 15 kilograms. However, as Sunita Williams noted, standing upright in this spacesuit is generally unrealistic. The material does not stretch.
The SpaceX model is more comfortable on the move. Sunita does not remember in what other spacesuit it would be equally convenient to move. It is valuable that this does not require extra effort. However, a helmet resembling a motorcycle helmet may not always be at hand. But with the worst-case scenario in space, a person dies in a quarter of a minute.
You cannot choose between two models. They are completely different and both are better than previous counterparts. True, astronauts will not make the final choice. They can only express their expert opinion to companies that determine the cosmic future of mankind.