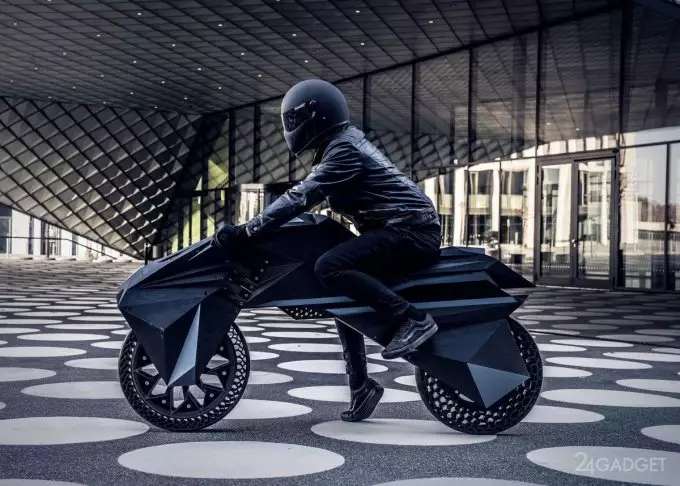 BigRep, an industrial 3D printer company, and NOWlab have announced the world's first Nera electric motorcycle, which is almost completely created using 3D printing. The vehicle only has a rechargeable battery, an electric motor, headlights, wheels, a seat and a frame made in the traditional way, all other components are the result of a three-dimensional unit.
Nera has dimensions of 190 x 90 x 55 cm and weighs 60 kilograms. In the manufacture of parts on a 3D printer, ProFLEX, ProHT, PLA and PETH filaments from 0.6 to 1 mm thick were used. The electric cycle has no shock absorbers, instead of them special deformable links are provided at the fastening points of the frame and wheels, which are responsible for reducing shaking during riding. The tires are selected, like Michelin's, with an airless design.
Nera was not created for commercial production, but only to demonstrate the capabilities of 3D printers from BigRep.