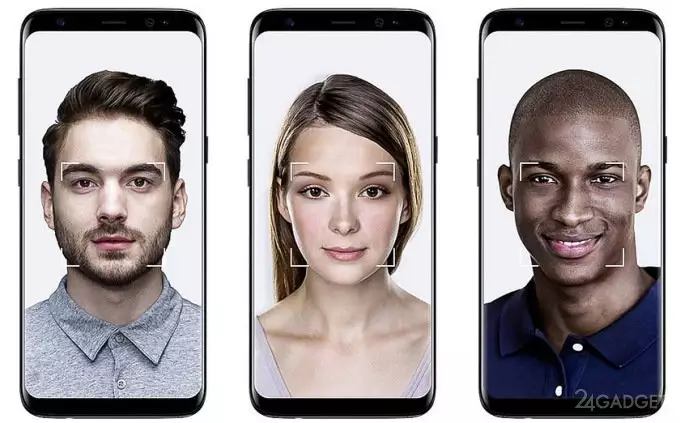 Identification using face recognition is gaining popularity. Many flagship smartphones and laptops already use this technology. However, the accuracy of such algorithms, as it turned out, still requires significant refinement. As it was recently revealed, the result of the work of the personality recognition program is influenced by the color of the skin and the gender of the users.
An expert Joy Buolamvini from MIT Media Lab at the Massachusetts Institute of Technology conducted an experiment in which he checked the recognition of a sample of 1200 photographs of famous personalities engaged in politics from countries where women are actively attracted to power. The selected personalities were demonstrated by the three most popular face recognition algorithms: Microsoft, IBM and Megvii from China. Systems based on artificial intelligence were mistaken in determining 0.8% of men and 7% of women of the Caucasian race. Among black men, 12% of personalities were incorrectly recognized, and in women of the Negroid race, the deviation reached an unacceptable 34.7%.
However, in facial recognition algorithms, racial or gender inequality is not incorporated. The problem is the base on which artificial intelligence training takes place. So, for example, the largest database of photographs offered for training personality identification programs contains 75% of images of men and light-skinned people are captured in 80% of these images. Also, evaluating the skin color of all people from the photographs involved in the experiment on the Fitzpatrick skin tone scale, the researchers noticed that the darker the skin tone, the more difficult AI is to cope with recognition. Thus, manufacturers should broaden their horizons and provide them with studying photographs of people from different regions of the Earth, taking into account their racial, ethnic and gender differences.