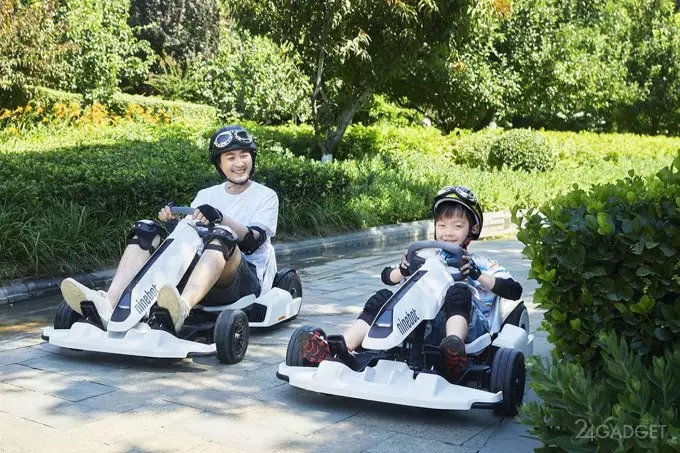 Unusual personal vehicles certainly attract people to take pictures, and riders are given unforgettable sensations from the trip and the curious or admiring glances of those around them. Soon, one more entertaining travel gadget will be more. It is already being developed by the startup Segway, which has become part of Ninebot.
As it became known, the developer plans to release a useful addition to the Segway miniPRO, which will turn the gyro scooter into racing cars in the style of Mario Kart. The kit will include a front bumper, a chassis, two additional front wheels, a steering wheel and one seat, adjustable for a child or adult.
Images of the development were made public by the Ninebot account in the Chinese social network Weibo. When the announcement of the new product will take place, where it will be sold and for how much is unknown. But there is a chance that they will show an exciting set for Segway miniPRO this summer.