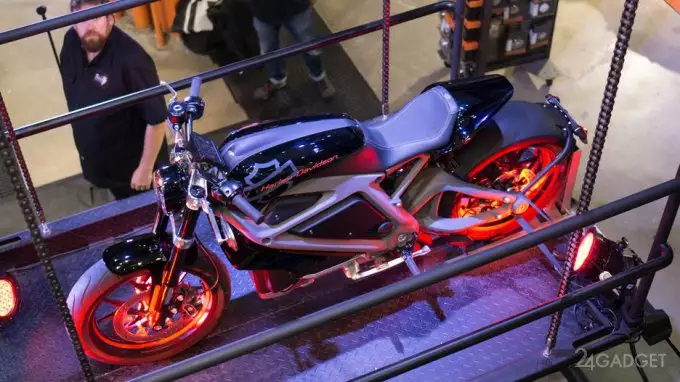 The legendary Harley-Davidson is switching to the electric motors of the LiveWire concept, which was introduced 4 years ago. This year, the first batch of updated Harleys will roll off the assembly line.
4 years ago, many fans of the brand took the new product, to put it mildly, not very favorably. But now progress is taking its toll, and even the most ardent \
Two-cylinder V-engines with high torque at low speeds, which have always been the hallmark of Harley-Davidson, do not contradict the new concept. With a LiveWire motor, all power and torque are available at any given time. So the engineering idea is ideal for a bike that is used for walking on weekends.
Introduced in 2014, the LiveWire concept had an engine of 80 newton meters and weighed 230 kg, for a traditional Harley this is quite a bit. Detailed characteristics of new items have not yet been announced.