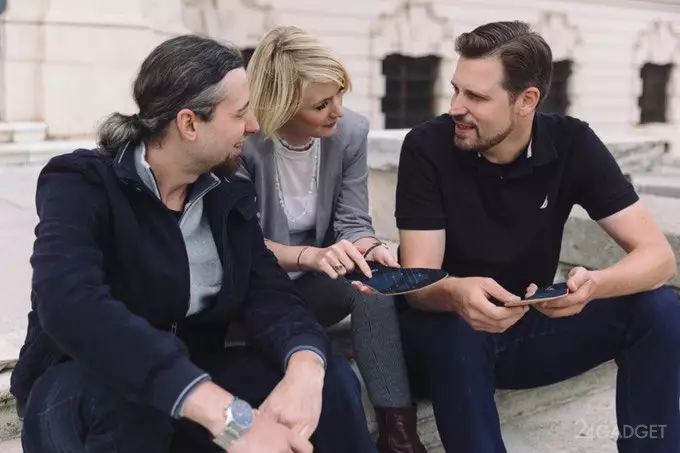 We are all used to the fact that fitness gadgets are most often bracelets in which a sensor is built in to track physical data. But there may be exceptions. Stappone is a device that tracks the physical activity of the body through the feet. Fitness insoles are equipped with special sensors for shoes that replace conventional ones. In addition to its main function (tracking physical activity), Stappone identifies your problem areas in the back and tells you how to get rid of pain.
This gadget was developed by Austrian health experts, in appearance it resembles a regular insole. The special coating effectively removes and evaporates moisture thanks to the polyester fiber. But the most important difference is what is inside. The essence is hidden in the existing layers of the sensor and in the main unit, which, together with the GPS module and accelerometer, are powered by a built-in battery.
The sensor layer is conductive and consists of several segments. Through them, the device also evaluates the degree of foot pressure in each area during movement. After the analysis, in the official mobile application, a model begins to line up, where the load on various areas, problem areas and disruption of the musculoskeletal system are indicated. Then, Stappone reproduces a list of recommendations with which you can correct your posture and get rid of back pain.  
Also, this gadget, like a fitness bracelet, is able to track the distance you covered, the pulse, the number of steps taken, the calories you burned while moving, and so on. Currently, nothing is known about the operating time of Stappone. Recharging comes from a wireless module (Qi OS): just put shoes with insoles on it or just put insoles. The Stappone price on a pre-order on Kickstarter is only 189 €.