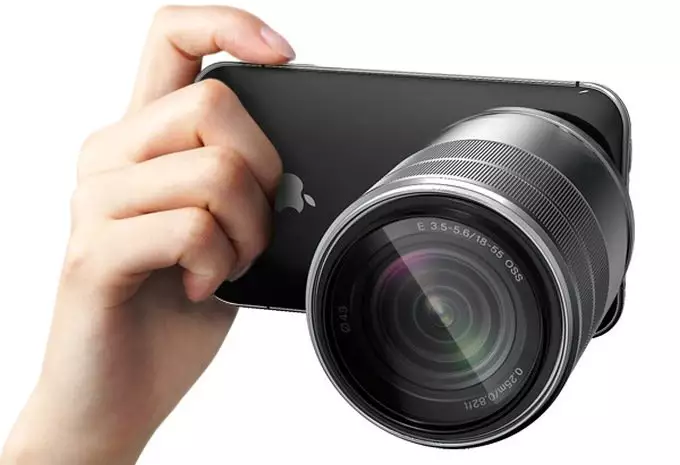 Apple engineers are working on new software and hardware solutions for the iPad and iPhone. With their help, the quality of photographs will increase significantly, almost to the level of DSLRs. More recently, the US Patent and Trademark Office granted a patent from Apple for some kind of adaptive camera system. It allows you to apply a combination of new options like image analysis, moving sensors and image processing software. The technology analyzes sharpness, focus, chromatic aberration, optical distortion, lighting, and vignetting to identify imperfections in the survey.
Plans to improve the quality of shooting and thanks to removable external lenses. True, the company is not going to produce them on their own. It is only about solving compatibility problems with third-party products. At the same time, as Apple believes, thanks to removable lenses, their smartphones will turn into quite decent camera phones.
The patent describes a camera built into a smartphone that can detect accessories that are attached to it. The manufacturer is considering several detection methods with recognition of accessories. Including radiosensitivity, magnets and electronics. Upon learning which particular accessory is connected, the device adds new options to the camera interface. They will give the user additional opportunities for interacting with new equipment and improving the quality of shooting.