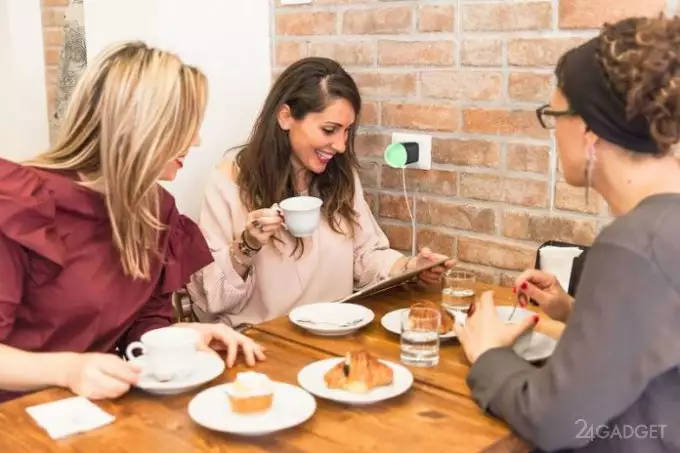 All users of gadgets are well aware of problems with their charging. It is most convenient to do this at night, but then the battery may overheat, and there have been cases when this led to its ignition. Therefore, you have to charge the gadgets in the afternoon, that is, exactly when they are most actively used.
Given these difficulties, the developers proposed the BrightCharger multifunctional charger model and presented it at indiegogo. The fundamental novelty of the device is that it simultaneously serves as a fuse: as soon as the gadget's battery is fully charged, BrightCharger will turn off the power and, in addition, will notify the user of this, turning green.
The developers took into account the fact that gadgets can have different connectors, so BrightCharger acts as an adapter: it is plugged into an outlet, and a standard USB connector allows you to connect any cable.
And another addition to this multifunctional charger: it can serve as a nightlight. Just switch it to the LED lamp and a soft white light will turn on, under which you can even read it. Currently, investors are searching for indiegogo to start mass production of this promising multifunctional charger. We are talking about a more than modest amount – $ 10 thousand, and the device itself by pre-order will cost only $ 33.