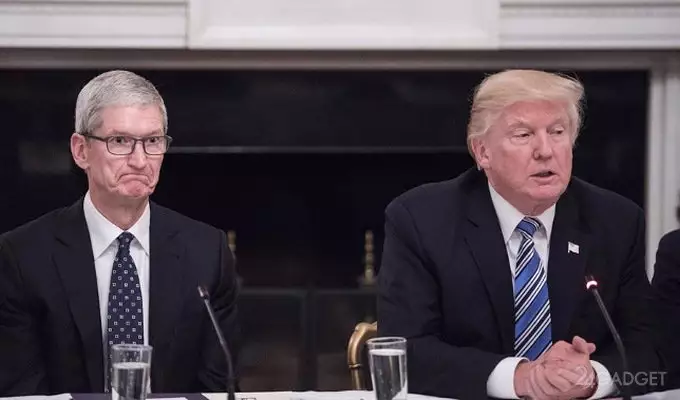 US President Donald Trump in a recent interview with The Wall Street Journal suggested introducing a tax on goods that are imported from China. The list could include an incredible amount of electronics, including Apple's smartphones and laptops.
According to Trump, consumers will easily survive the iPhone price increase by 10%. The price increase, in his opinion, is not so large as to refuse to purchase the device. The head of the United States insists on the introduction of tax from January 1 of next year.
He also noted that he would not refuse a gradual increase in tariffs. True, he has not yet decided on a specific figure. The tax can reach 25%. This will largely depend on the results of the negotiations of the G20 summit. It is worth recalling that at Chinese enterprises Apple produces not only the iPhone, but also most of the rest of the products.