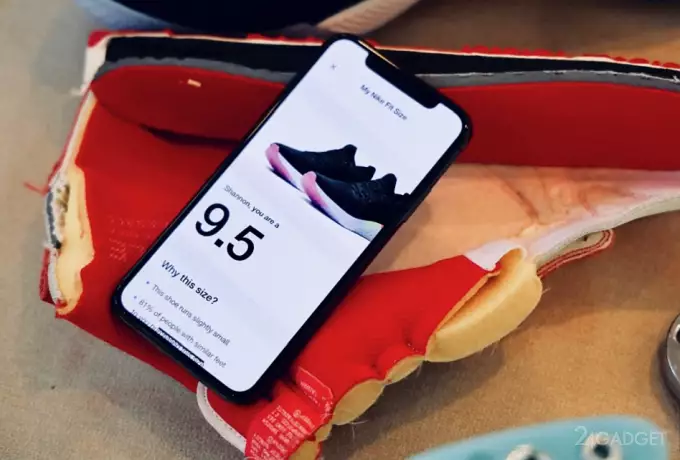 Nike made life easier for anyone who hates shopping. The Nike Fit app has appeared to help you find the right pair of shoes.
software developed by a startup from Israel Invertex, specializing in the production of custom orthopedic insoles. The new system, using ARKit augmented reality, finds out the size of the foot and selects shoes from the Nike assortment in a few seconds. This takes into account the anatomical parameters of the user's foot. Sneakers selected in this way are not only suitable in size, but also ideally comfortable.
The information obtained in this case can be stored in the application for use when purchasing the next pair. You can save the data of friends and relatives, so that later you can buy shoes for them without their participation. The application will be available to sellers. It will help them save a lot of time finding the right size for the potential buyer.
To get recommendations from the application, you just need to point the smartphone's camera to its feet and wait a few seconds. Nike Fit will scan the feet and find the best shoes. Then the program will offer several options from branded stores. The mass launch of the application will take place in the middle of the coming summer, and starts first in the USA. Further, the application will appear in several European countries: France, Great Britain, Spain, Italy, Holland and Germany.