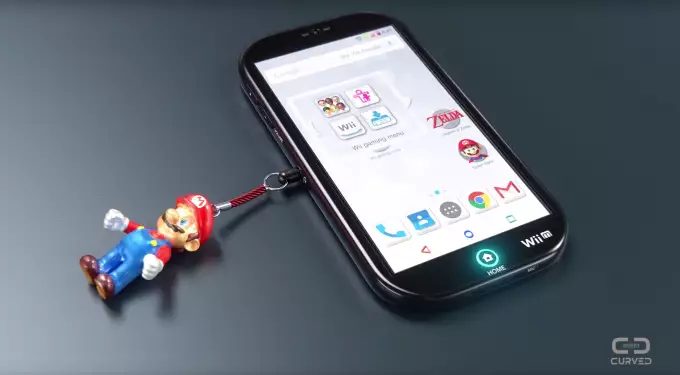 Although Nintendo does not plan to release its own smartphone in the near future, this does not prevent third-party designers from fantasizing about the "what if" theme. So the Wii M smartphone concept was found on the Internet.
True, the device looks more like a portable set-top box with its appearance.
The Wii U case has rounded smooth edges typical for the controller from the Wii U console. The product received two outgoing parts with physical buttons located on them for more comfortable control in games. The smartphone is equipped with a 4.5-inch display and runs on Android with a proprietary interface from Nintendo. It is a pity that such an idea is likely to remain only in the concept format.