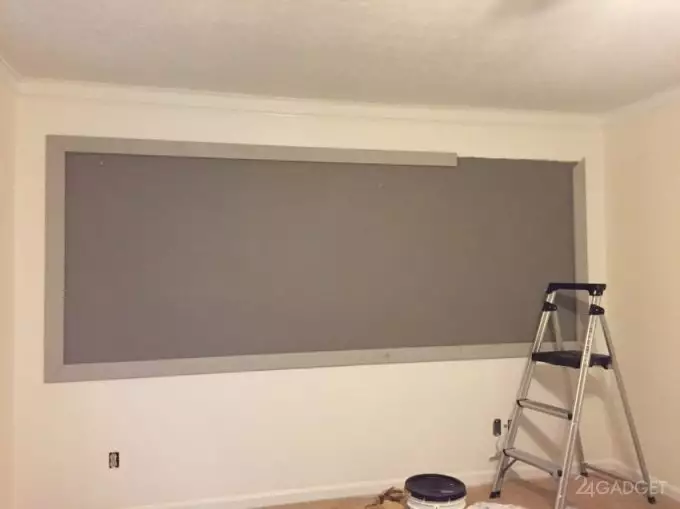 If you were a child of the 80s, then your years must have been connected with the Nintendo prefix. Presented for New Year or Birthday, the console caused a storm of indelible emotions, and the hours spent playing the Super Mario game with loved ones were forever remembered. When it came time to make a game room for his children, a gamer under the nickname Tylerfulltilt decided to pay tribute to his beloved original 8-bit console, decorating the room in a legendary style.
To begin with, an enthusiast made a plan and completed a sketchy outline. On one of the walls was painted the base for the Nintendo controller in compliance with the proportions and original shades of all the details. Tylerfulltilt made buttons and a joystick corresponding to the originals from plywood sheets, painting them in the desired colors. The only innovation that appeared on the painted console is a 42-inch flat-screen TV. The master hid the cables from the panel in a single winding, thereby simulating the annoying cord that connected the controller to the console.
The cabinet itself took on the image of the console, also painted in the necessary colors. Tylerfulltilt inscribed on the front panel the same font that was used on the original console. The craftsman and the \
Now, the gamer's two sons are having fun. True, they are already playing modern sophisticated video games.