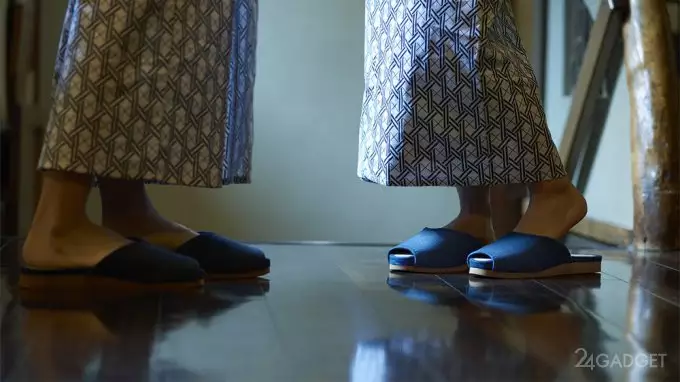 What Nissan specializes in, everyone knows. That is why the presentation of its new development – slippers that are able to \It is understandable, before the automobile giant was not seen in interest in the production of shoes.
And the matter is most likely not in the practical value of this development (after all, what could be easier than just taking and putting slippers in place), but in that way the company seeks to draw attention to the autonomous parking technology it is developing, which Nissan is introducing into its vehicles, including the new Nissan Leaf. Thanks to the ProPILOT Park technology, the car will be able to park on its own, as demonstrated by the example of slippers.
Self-parking slippers in many ways resemble drones, and thanks to sensors, an engine and small wheels, just one press of the remote control button is enough to go to the right place. The ProPILOT Park system uses almost the same sensors and algorithms that are used in the unmanned control system. And if, in addition, adaptive cruise control, a lane control system and more, then we can expect the real drone from Nissan to appear soon.