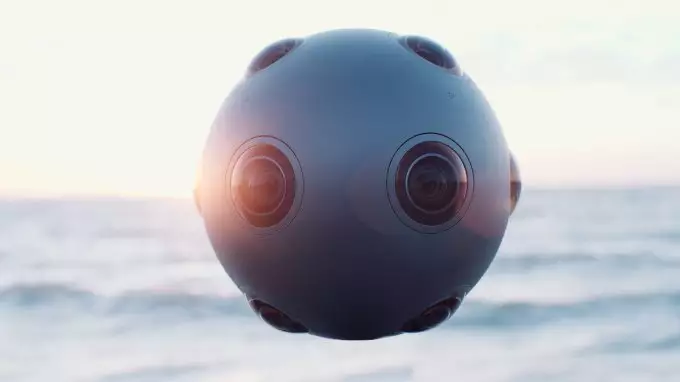 Ozo is a virtual reality camera introduced by Nokia. The novelty, made in the shape of a ball, with the help of eight cameras is able to shoot 360-degree video and record sound from eight directions.
The Finnish company is confident that Ozo will become an indispensable tool for shooting 3D films, creating new generation games and the like. The device allows you to both shoot and mount video in real time. At the same time, the frames will not need to be glued in any special way to get 3D content.
Finnish developers have promised that working with Ozo will be extremely simple.
The release of the device is scheduled for the fourth quarter of 2015. The target audience of Nokia Ozo will be movie studios that create VR content. The price of the new product has not been announced, but, as the company promises, Ozo will cost less than existing analogues.