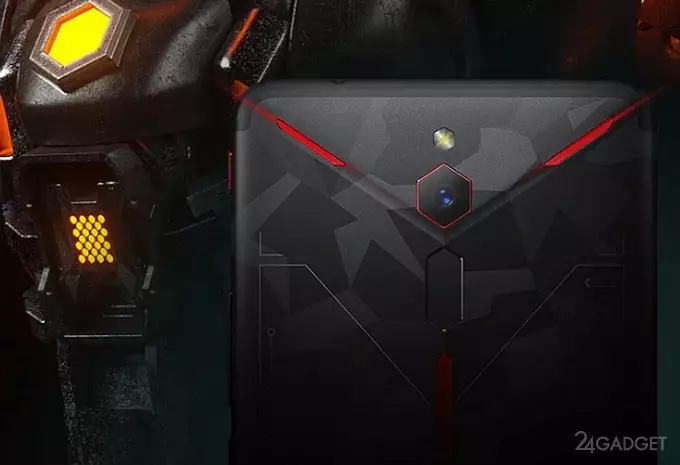 Chinese company Nubia has demonstrated a new smartphone for gamers Nubia Red Devil. This is an improved version of Nubia Red Magic, which was released in the spring.
Nubia Red Devil has a powerful Qualcomm Snapdragon 845 processor with a frequency of up to 2.8 GHz, which is equipped with an air-liquid cooling system. The developers noted that this helps to reduce the temperature of the device by 13 ° C during games. With this function, the smartphone can work longer without failures and overheating. Also, 10 GB of LPDDRX4 RAM and 256 GB on the built-in flash drive were installed in the smartphone. There is a button in the case to start the game mode, which clears the smartphone of unnecessary background applications, turns on the RGB-backlight and launches 4D Shock feedback technology.
In addition, the SmartPA speaker system (it supports DTS 7.1 + 3D Surround Sound) was also added to the new product. Other characteristics are still unknown, they will be published after a successful campaign to raise money. But, most likely, they will repeat the best qualities of the first game model.
Nubia Red Devil gaming smartphone can already be pre-ordered on the Chinese crowdfunding platform. The cost of new items is $ 560. When the device appears on the market, it is unknown.