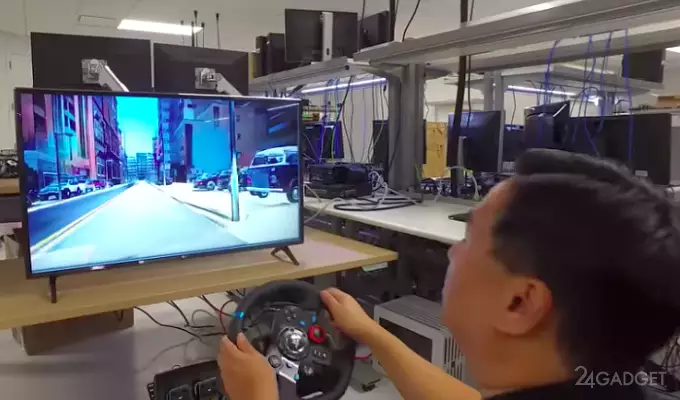 NeurIPS is held in Montreal, Canada. At it, representatives of NVIDIA showed artificial intelligence, trained to create virtual worlds. This is done by the neural generative network, based on the \
At NVIDIA, artificial intelligence was trained using thousands of videos that were filmed on the cameras of drones. As a result, the neural network learned to transfer what it saw into its virtual world. And this is done very accurately.
As the developers say, artificial intelligence draws every object. Thanks to this, programmers can edit every detail, and regardless of the whole environment. The company has no doubt that over time their development will save gaming studios a lot of money. After all, most of the time and effort often goes into creating high-quality game worlds that are as similar as possible to real ones. To do this, designers are forced to manually draw each element. As one of the authors of the neural network said, she was able to produce a virtual image of his colleague, who was dancing Gangnam Style. The system was based on a video in which the girl danced in the same style. An NVIDIA employee separately noted that the gestures of the rapper PSY, in a virtual way, colleagues, imitated much better than it happened in reality.