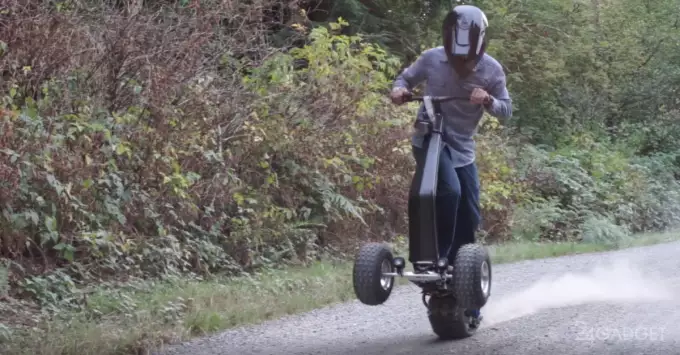 Track1 Electric Off-Road Skateboard is designed to travel over rough terrain and difficult terrain (snow, mud, sand or grass). In order to extend the service life of the undercarriage and the electric skateboard itself, the construction uses heavy-duty Kevlar and carbon fiber.
The design of the undercarriage uses technologies that allow to increase the adhesion area with soils and increase the permeability of Track1. The board is intended for people weighing up to 104 kg, but manufacturers assure of constant improvement of the design.
Track1 has a top speed of 32 km per hour. Engine power – 5 horsepower. An autonomous trip on a single battery charge will be from 13 to 24 km, depending on the weight of the passenger and the complexity of the travel coverage. Battery charging time – 3 hours.
By prior arrangement, the Track1 can be issued at Indiegogo for $ 1995.