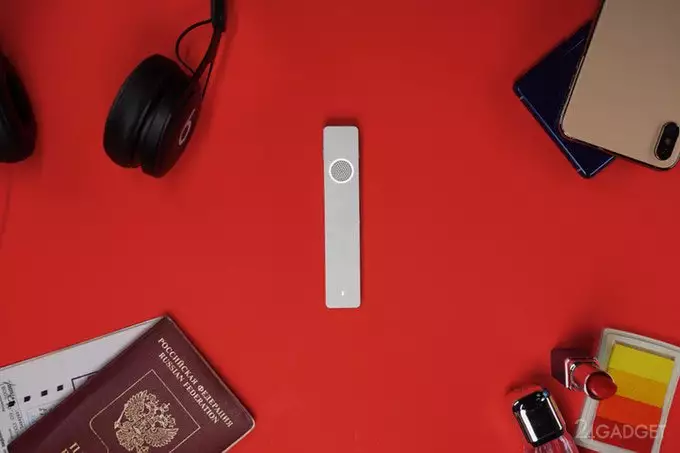 Frequent travelers often suffer from a lack of knowledge of local languages. So, in Korea, many are unfamiliar with English. The local language for learning is very difficult. The ONE Mini translator can help out in a similar situation.
The design of the gadget is quite simple. It includes a speaker, a microphone and a board that connects to a special application on the smartphone. Sounding speech is recorded if necessary. Then it is processed on the development servers. Ready material is displayed by the ONE Mini speaker, as well as on the smartphone's display. To start a novelty, it is necessary to note in the application the languages that you and your interlocutor speak. Then you can just talk, ONE Mini will translate words and play them in a robotic voice.
The gadget also has a headphone jack, allowing you to use the device as a traditional player. ONE Mini is also equipped with a clip on the case, allowing you to wear it on clothes and in pockets. The battery lasts up to 20 hours.
There are a dozen languages in the device database: English, Spanish, Portuguese, French, Arabic, Korean, Chinese, Russian, German and others. According to the creators, this is enough for easy communication with the inhabitants of 90% of the countries of our planet.
If the software does not cope with the translation, a hotline with an operator who knows the desired language will help. But for this service you already have to pay $ 2 for every minute. The authors of the project are now raising funds to launch production through Kickstarter. ONE Mini customers will cost $ 79. You can choose one of five colors: white, black, red, green and orange. Deliveries should start at the beginning of summer.