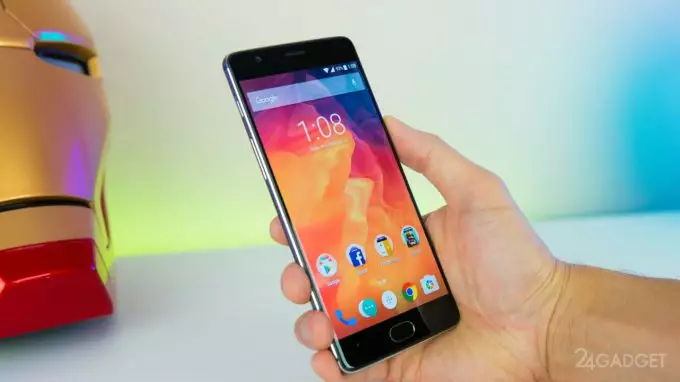 If you recall the rating of the most productive smartphones of 2016, then the Chinese flagship OnePlus 3T appears after the two new iPhones. However, users doubted the power of the Chinese, and suspected the company of deliberately overclocking the hardware, as it was revealed several years ago by some smartphone manufacturers, including Samsung and HTC. Using the Snapdragon Performance Visualizer utility, which tracks the processor speed when launching different applications, users of the XDA Developers forum drew attention to the strange behavior of the Snapdragon 821 processor: after launching some benchmarks, the processor frequency increased and did not return to normal values. Since the OnePlus 3T was no longer loaded, it seemed suspicious.
In order to verify their guesses, enthusiasts turned to the developers of Geekbench. Those, in turn, provided a special version of the application, which the smartphone cannot recognize as a benchmark. By comparing the results with the data from the standard benchmark, users are convinced of their assumptions – OnePlus is fraudulent with performance. OnePlus 3T also overestimates the core frequencies in AnTuTu, Androbench, Quadrant and Vellamo. In justification, OnePlus representatives said that the mechanism they launched was primarily designed for performance in heavy games, but in future updates of OxygenOS the flagship will stop activating it in benchmarks.
In a similar fraud Meizu was convicted with a Pro 6 smartphone running on a 10-core Helio X25 processor.