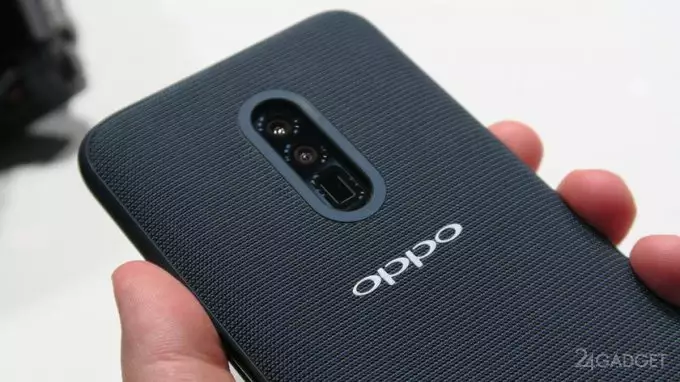 The Chinese company Oppo held an Innovation Event presentation before the start of the events of the MWC 2019 in Barcelona, where it presented innovative technologies designed for use in smartphones of the future.
The 5x Dual Camera Zoom camera with fivex zoom, introduced two years ago at MWC 2017, was further developed. The new camera for the smartphone will be able to provide a 10-fold increase. Actually, the smartphone for the new camera is still under development, now the Chinese have demonstrated a prototype with a camera ready for commercial launch.
The camera system consists of three sensors: an ultra wide-angle (16 mm in 35 mm equivalent), a main 48 MP and a third 12 MP telephoto sensor with a maximum zoom of 160 mm using periscope technology. This design, with a thickness of just 6.76 mm, provides focal length scaling from 16 to 160 mm. Optical stabilization works not only on the main 48-megapixel camera, but also on a telephoto lens. A full-fledged smartphone comes out in the second quarter of 2019. 5 G networks are deployed by OPPO as part of the 5G Landing Project with the involvement of mobile operators Swisscom (Switzerland), Telstra (Austria), Optus (Austria) and SingTel (Singapore). From the technical parameters of the future smartphone, we only know that it will use the Snapdragon 855 processor and the Snapdragon X50 modem.