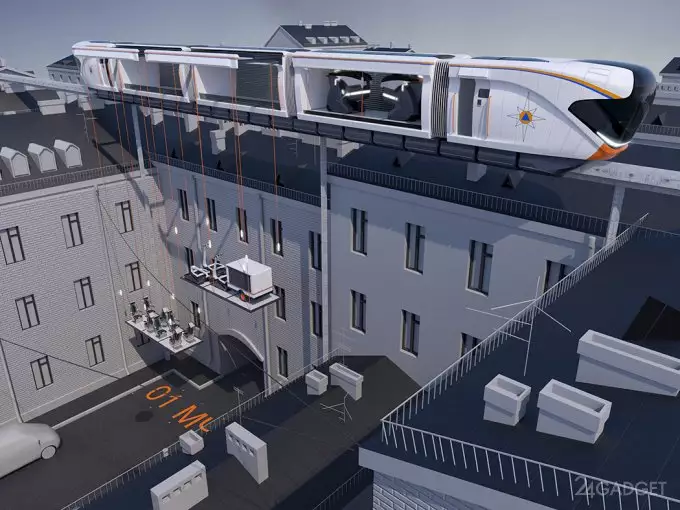 It is difficult to extinguish fires not only when you have to work directly at the facility. Often, firefighters encounter problems such as overloaded roads at the entrance to the ignition site or the inability to enter the courtyard of a burning house.
Because of these difficulties, specialists later begin to extinguish the fire. But every minute more and more valuable property burns down, and the risk of expanding the disaster zone also increases. But the most important thing: every minute – these are lives that can be saved.
To solve this problem, Denis Gorokhov and Nikita Lebedev created a unique fire extinguishing concept. She will bring rescuers to the point of disaster much faster. Its essence lies in the placement of roads over each house along which trains with rescuers and special equipment can run without interference.
If necessary, the train will be able to produce on special suspension platforms everything that is required from rescuers and rescued to special equipment. Emergency transport of this kind can also be introduced into existing cities. The only disadvantage of this project is the incredibly high cost.