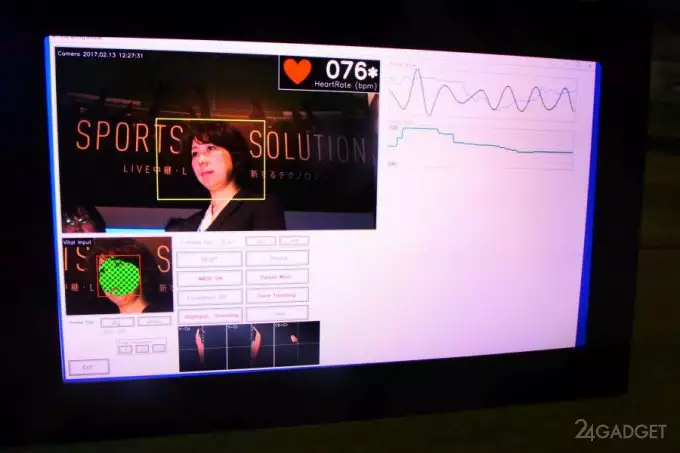 Panasonic Corporation of Japan announced that in 2018 it will present to the general public its new technology called Contactless Vital Sensing (CVS). Thanks to the presented development, everyone will be able to measure heart rhythms without the help of a doctor and a tonometer. For this, it will be enough just to have at hand a device with a camera, for example, a smartphone.
The principle of CVS is based on the reflectivity of human skin. This ability is directly dependent on the intensity of blood circulation, which, in turn, varies taking into account the strength of the heartbeat. This dependence is captured by new technology. And by analyzing the picture coming from a simple camera, it reports the heart rate. Moreover, you can conduct an analysis on any part of the skin by pointing the camera at it. Why do we need such a technology? Developers from Panasonic claim that CVS is suitable primarily for medical purposes. But it can also be used to prevent car accidents due to fatigue or stress, to detect lies in the words of a job seeker or in negotiations. There may be other goals. In this regard, it is planned to equip with new technology not only medical devices and smartphones.
By the way, in 2016, Panasonic Corporation presented to the public another method for measuring heart rate at a distance, developed jointly with specialists from Kyoto University. The basis of this invention was tracking with the help of millimeter radar technology of all signals emanating from the human body and isolating from this \Such an analysis could be carried out using a device that any person is able to assemble. Moreover, all its components are now on sale. True, the device itself is about half a meter in length. But the developers promise to refine it, making it more compact.