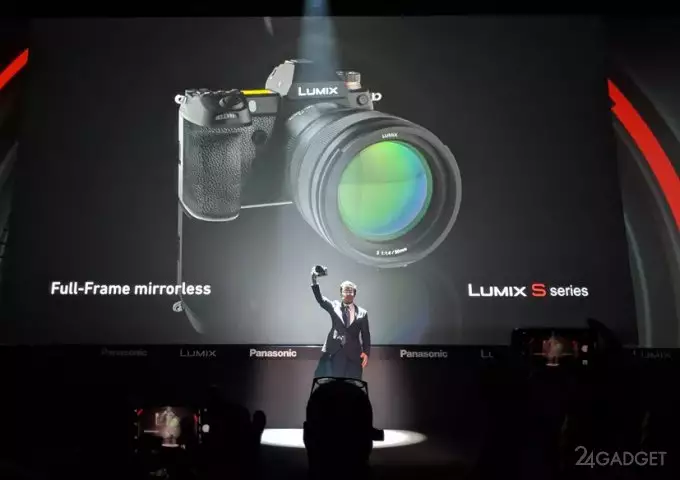 Panasonic at the Photokina 2018 exhibition announced the release of its full-frame mirrorless cameras – Lumix S1 and S1R, which have high shooting speed, dual image stabilization and the ability to record clips in 4K format at speeds up to 60 frames per second (depending on model). The high-end Lumix S series is aimed at professional photographers and will be released at the same time as other full-frame novelties from Japan – Nikon's Z7 and Canon's EOS R.
Lumix S1 and S1R cameras are designed to create not only photographs, but also videos. Supported video recording in 4K resolution and 60p / 50p format. To take pictures taken in the dark, and hand-held videos are clear and not trembling, there is a 5-axis stabilization of Dual I.S.
The main advantage of a full-frame matrix over crop is that the sensor receives a larger amount of light. So the chances of a decent picture quality even in poor lighting conditions increase. The resolution of the Lumix S1 sensor is 24 megapixels, the Lumix S1R is 47 megapixels.
Both devices support L-mount lenses manufactured by Panasonic, Sigma, and Leica. Additionally, Panasonic will release 50mm f / 1.4, 24-105mm and 70-200mm lenses. New items are also complemented by folding displays moving along three axes. There are two slots for memory cards: SD and XQD. When the brand new full-frame cameras from Panasonic go on sale in Russia and at what price, is unknown.