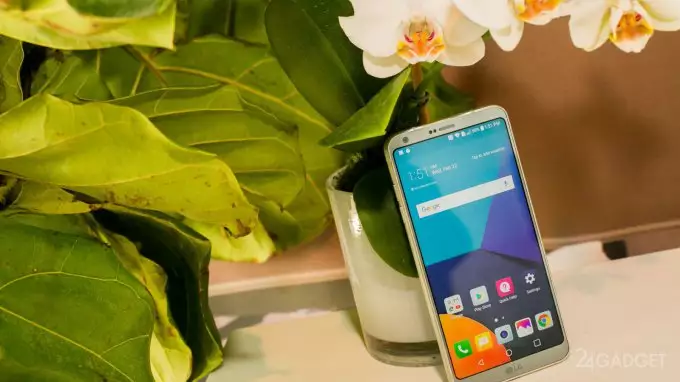 Expanding the photo capabilities of its smartphones, the South Korean company LG is installing dual cameras on its flagships, one of them gets a wide viewing angle. How can it be useful for users of the LG G6 model, the DxOMark team decided to find out.
Among the advantages of the gadget, experts called excellent exposure, the most accurate white balance, including when using a flash, excellent detail in bright light, instant autofocus. The user can easily switch between the main 13-megapixel IMX258 modules from Sony: the first will appreciate the f / 1.8 aperture, the second – with a wide viewing angle (125 degrees, f / 2.4), which will allow for a more informative panoramic picture with a large capture of objects. The model showed good performance when shooting videos.
At the same time, the DxOMark team noted a greenish tint in the photo at any lighting level and pinkish in the video in low light or when shooting light bulbs, correlated noise in different areas, unstable autofocus in the photo and video modes, white balance change when lighting was changed for the camera it takes some time to reconfigure. According to the test results, the LG G6 sold since the beginning of 2017 received only 84 points. Recall, the leader of the rating today is considered HTC U11, he scored 90 points.
5e3e2ec098c7e2ec5e2ec 5e3ec2ec 5e3ec