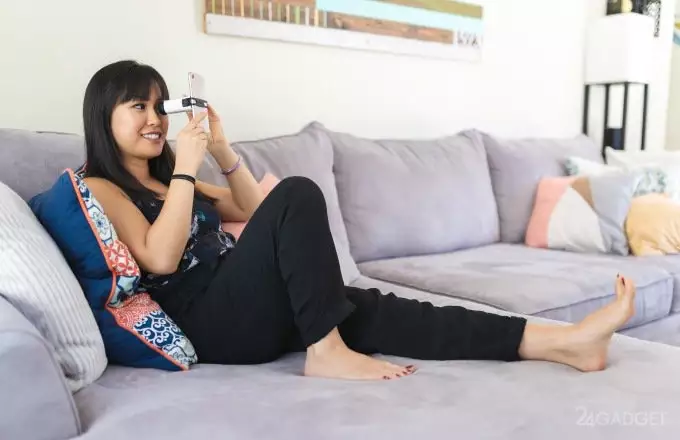 VisionCheck is a new gadget from EyeQue startup that can check vision at home. It looks like a small microscope eyepiece. A person, attaching the device to the screen of a smartphone, looks into it, and the digital refractometer obtained in this way allows you to identify vision problems.
EyeQ VisionCheck can be used to determine the following visual quality problems: hyperopia, myopia, astigmatism. To do this, after installing the device, a special application is installed and launched with testing in 9 stages. In the final, it shows results with vision parameters and tips for selecting points. Thus, in order to control the condition of the eyes, you do not have to leave the house. You can make adjustments to the treatment process by simply passing the results of the examination to your doctor.
The cost of a portable device is $ 35. But in order to receive recommendations on choosing points, you will need to subscribe. It will cost another 5 dollars a month. Deliveries are expected in March next year. The gadget, as the most innovative of the known ones, has already been nominated for the CES2019 exhibition prize, scheduled for January.