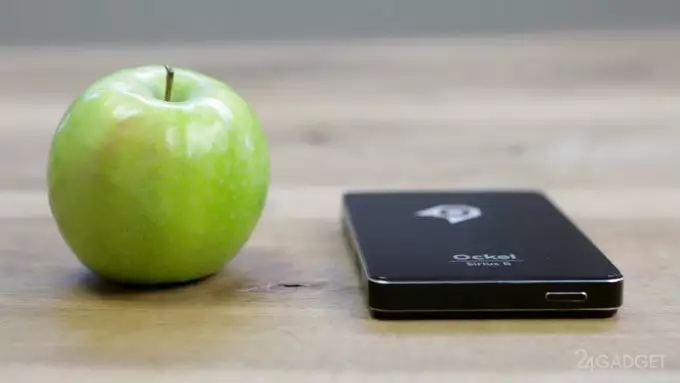 On the Kickstarter crowdfunding platform, Ockel Computers organized a fundraiser to launch the Sirius B handheld mini-computer running the Windows 10 Home operating system. The novelty is offered in two versions – Original and Black Cherry. Both options are portable, compact in size, light in weight and reasonably high performance.
The first version of the Ockel Sirius B Original is simpler and cheaper. The package includes an Intel Atom Z3735F processor with Intel HD Graphics, 2 GB of RAM and 32 GB of internal memory, a microSD card slot up to 128 GB, two USB 2.0 ports, an HDMI interface, an audio jack, and Wi-Fi 802.11ac wireless modules Bluetooth 4.0 for connecting peripherals, Windows 10 Home (32 bit). Dimensions are 123 × 79 × 11 mm with a weight of 120 g. The cost of the device is € 194, however there are cheaper options (from € 153), but without a pre-installed operating system and / or microSD card slot.
The Ockel Sirius B Black Cherry version is slightly larger (124 × 80 × 13 mm, weight 153 gr.), But the characteristics are more interesting. The product is equipped with a powerful Intel Atom x5-Z8300 processor with Intel HD Graphics and support for 4K, 4 GB of RAM and 64 GB of internal memory, USB 3.0 and USB 2.0 ports, HDMI, Wi-Fi 802.11 a / b / g / n / ac Dual Band, Bluetooth 4.0, audio jack, and Windows 10 Home (64 bit). The cost varies from € 235 to € 340 depending on the configuration.